E.A.S.T. Fitness LONG ISLAND
Performance
training
Through our years of experience in training athletes of all levels, we understand that the defining moments in sports occur at full speed in a chaotic and unpredictable environment. We prepare both youth and professional athletes to achieve greatness in this environment through our proprietary, highly-proven training methods.  EAST athletes train in small groups in our modern facility and receive the benefit of hands-on attention from our certified Coaches and Performance Directors, each of who are rigorously educated and trained by our team of strength and conditioning coaches.
Every EAST training program works to reduce the risk of injury.  EAST training programs will help each athlete:
Decrease your risk of non-contact ACL injury – 
Increase your ankle strength and stability with reaction drills, lower body plyometric and balance exercises.
Attention to dynamic flexibility/mobility which improves overall fluidity of movement and may decrease the likelihood of injury.
Every sport places unique demands on the competitive athlete. EAST training helps prepare all – from youth athlete to professional – to hit the field or court with confidence!
EAST can help your son or daughter reach their highest potential.  We have successfully trained athletes in all the following sports:
Basketball
Lacrosse
Soccer
Football
Track & Field
Volleyball
Baseball/Softball
Field Hockey
Wrestling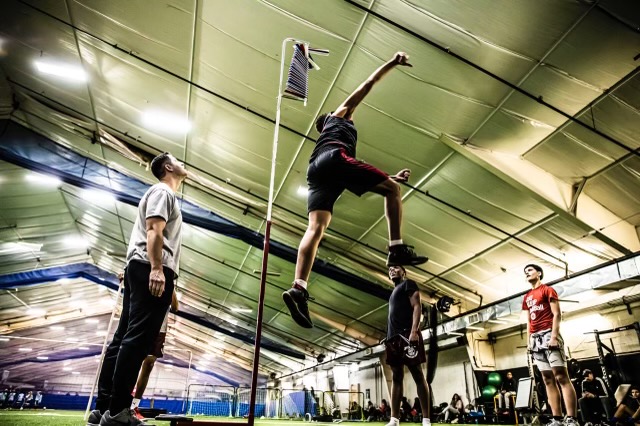 Performance Training Groups
EAST Performance Training provides individualized coaching in a rigorous, small-group training environment. This program enables athletes with similar goals, abilities and of similar ages to prepare themselves for the demands of their respective sports. The EAST Performance Training Program provides the greatest level of customization for sport-specific movements in order to maximum an athlete's on-the-field results. We guarantee that athletes participating in this program will experience improvements in speed, agility and strength, and overall power and explosiveness which will translate to improved performance in their respective sport or sports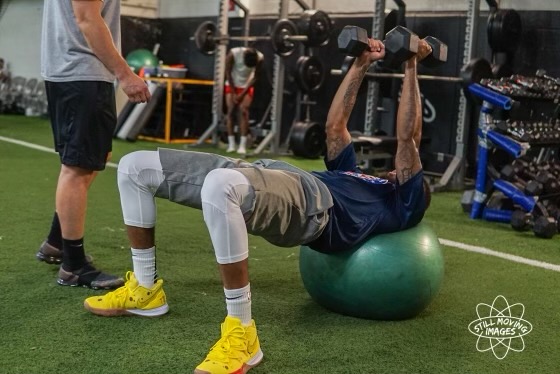 Individual Training
EAST also offers individual training for athletes who prefer individualized and more personal attention. We guarantee that athletes participating in this Program will experience improvements in speed, agility and strength, and can use this type of training as a stepping-stone to move into our Small Group Performance Training when READY!